le Tour de Geocaching — arc de triomphe (GC18TKN) — Geocache of the Week
As this is being written, cyclists are pedaling their way through France, racing through 2115 miles (3404 km) of countryside. Racers travel from all over the world to take part in this race. Despite recent controversies, the Tour de France is still one of the top physical challenges faced by cyclists. This year's race ends with a loop around the Arc de Triomphe, right by this week's Geocache of the Week.
While the full Tour de France is an extreme mental and physical challenge, this geocache is only a difficulty 1.5, terrain 1, so training anything but your geosense and stealth skills won't be necessary. The geocache, aptly named Arc de Triomphe (GC18TKN), brings you to a spot with breathtaking views of the Champs-Élysées, the Tour de France (if you're there on the right day), and of course, the Arc de Triomph.
The geocache creator, pacuso, made sure to meet two criteria for this geocache, "interesting location and/or great camouflage." This geocache was placed in 2008. During that time, pacuso says, "Paris was lacking of stashes on touristic places, so I decided to fix that! Apparently 3518 visitors agreed." Of the many visitors to earn their smiley for this geocache, geocacher Stone Raiders had this to say, "First find in France! Great location and excellent hiding place."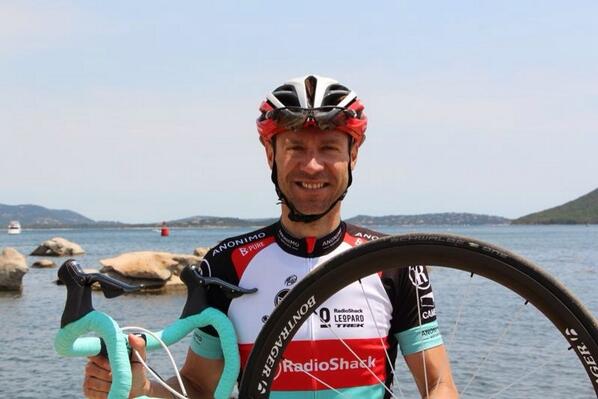 If you're near GZ when the Tour de France is there, there are two things to keep in mind. One, a wish from the geocache owner, "I just hope that geocachers won't try to run in front of the "peloton" (the group of cyclists) to go log it!!" And two, keep an eye out for Jens Voigt, a cyclist competing in the race who also happens to be an avid geocacher. Maybe after the race, you can find this geocache with him.
Some cyclists competing in the Tour de France may find that the mental challenge is more difficult, while others may think it's all about the physical challenge. When you're out geocaching, which challenge (mental or physical) is harder to overcome? Tell us why in the comments.
Continue to explore some of the most engaging geocaches around the globe. Check out all the Geocaches of the Week on the Geocaching blog or view the Bookmark List on Geocaching.com.
If you would like to nominate a Geocache of the Week, send an email with your name, comments, the name of the geocache, and the GC code to pr@geocaching.com.